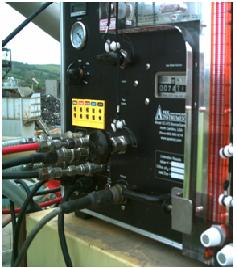 Company History
Martin Cranfield Associates Limited (MCAL) was incorporated in 2005 by Martin Cranfield following 3 years as a sole trader. Martin previously worked for Kings College London (KCL) running the air emissions team. Martin had been with KCL (and its previous named organisations) since 1992 and prior to this Principal EHO at Poole Borough Council. Over the last six years the company has grown from being Martin alone to a strong team of professional and experienced inspectors and dedicated administrators. The company growth has been based almost entirely on performance and reputation within the industry. We do not have glossy brochures, and do not regularly advertise. The company produced the only CIEH (EHRB) accredited course in Environmental Permitting in 2007 and have been providing this Nationally ever since. Inspection staff have undertaken the course and have also attended National working parties for the revision of the guidance notes. The company has worked for authorities all over the country including many Welsh and Northern Ireland authorities.
Early in its history the company took the decision to concentrate on regulation work and does not usually undertake consultancy for private companies with A2 or B installations; this decision was undertaken in view of our role as a regulator for many authorities.
The company's experience in the field of EPR can been seen in more detail here.


Friars Gate Farm, Marden Hill, Crowborough, East Sussex, TN6 1XH, Tel: 01892 611 377
Contact Us